Customer interactions with your products are without doubt the best way to get your product to shine and increase sales in retail stores
Your brand becomes our brand. Our team of highly trained brand ambassadors, known as Aisle Angels represent your brand in retail stores as experts; fully trained in all the features and benefits of your products. Our Aisle Angels can educate consumers, answer questions and demystify any technical or practical challenges.
We create dedicated experiential displays giving customers the chance to experience your products first hand. These are located in premium retail positions, to create maximum impact and provide huge cut through in a crowded market.
Our Aisle Angels set up this dedicated display for RELN, showing shoppers how to make a worm farm.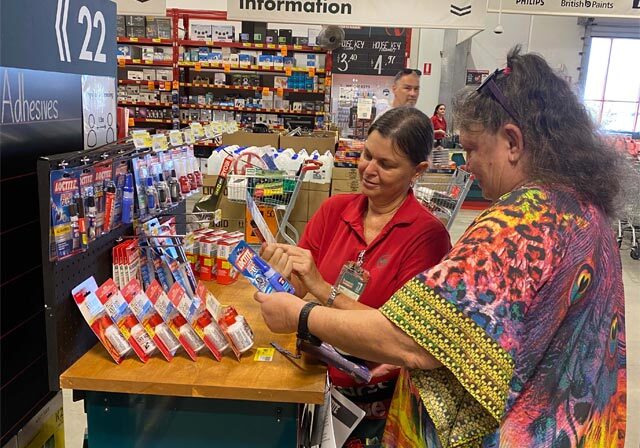 An Aisle Angel helping a customer to understand the benefits of Henkel's Loctite adhesives.
An eyecatching display showcasing Wagner spraying products and allowing customers to interact and learn.